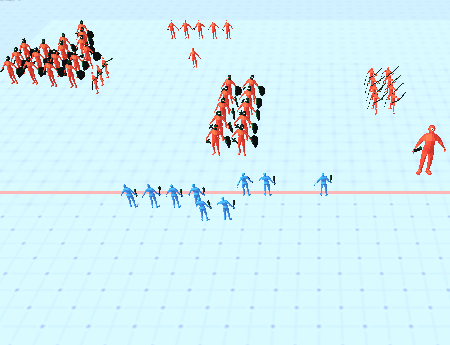 If you are in the mood to show your strength and confront enemies, welcome to Funny Battle Simulator. You will have a special role in this entertainment – you will become a commander of your own army. Can you build a fearless and strong team that will defeat everyone around? Then let the fun begin.
Collect the strongest units!
The first step in this game is to get enough warriors. There are several types of units on the menu. The cheapest options are units with cudgel and archers. Then you need to get a few Spartans and knights. Add several grenadiers and cyclops, and you may get started. But make sure that your army is not weaker than the opponent in front of you. Once you press the Start Battle button, you will not control the events any longer. So think well about how you distribute your costs and how you position the warriors on the battlefield. Only efficient strategy will bring success.