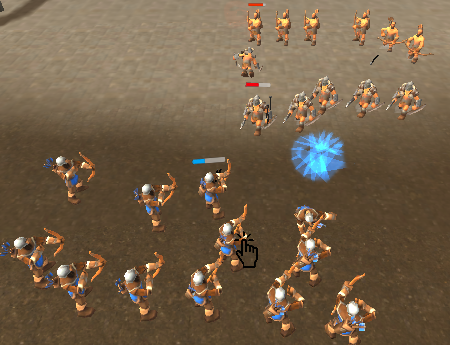 Are you a fighter deep inside your soul? Then you should definitely try Medieval Battle 2P! As you have already understood, you will take part in crazy confrontations. But this time, you will not become a plain warrior. Your task is going to be more thrilling – you will become a commander!
Build the strongest army ever!
Start from forming a powerful squad. In the top of the screen, you will see a panel with different warriors you can buy. Check your budget and purchase as many units as you can. Each warrior has unique skills and value. Now you need to think well about how you spend your money – you may buy a couple of very strong warriors or a dozen units with a minimum set of skills. Think well about the right strategy as after you start the battle, you will not be able to change anything. You can only watch the process and improve your army if you fail. Good luck!