Stickman Simulator: Final Battle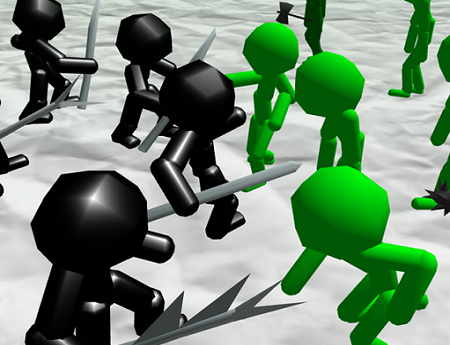 Enjoy a new fighting simulator, where you need to create a super powerful army and defeat your enemy. All characters are designed as stickmen in this game. Despite their fragile appearance, they have excellent fighting skills and attack anyone who pops in front of them with ease. Don't you believe that? Try this excellent entertainment!
Form your squad and attack!
You will be offered to buy two types of stickman warriors. How will you distribute the budget you have? Once you purchase your units, start the confrontation. The outcome will immediately show whether you have followed the right strategy. Try different approaches until you find the winning tactics and defeat all the enemies around. This simple confrontation will force you think and make the right decisions. Prove you are the best commander of your stickman army!