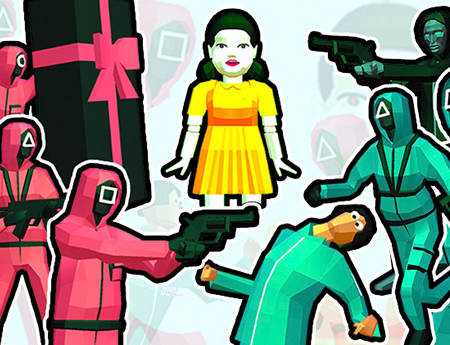 Get a huge squid army under your control and lead it through tough battles. This time the appearance of warriors will immediately remind you of the popular TV show. One team will wear a green uniform, and the other team is red. They all are designed as merciless guards from the original game.
Put together your squad!
You will have access to several types of warriors. Some of them are cheap, while others cost a fortune. You can buy a maximum of 52 units for the round using the fixed budget. It is entirely your decision how you distribute money. But you need to think strategically to get a formation that can defeat your opponent with ease. Once you lose the round – analyze your mistakes and rebuild your army to avoid a similar situation. The gameplay is very engaging and forces you to develop your unique strategy.