Blocky Fantasy Battle Simulator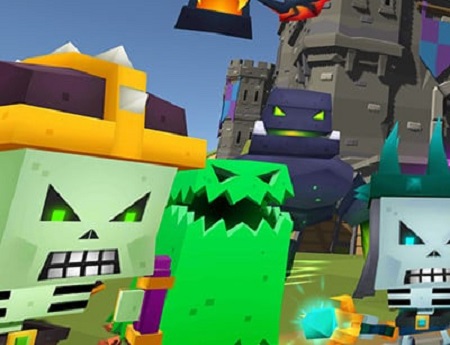 Mysterious creatures exist not only in fairy tales. This time, you will personally control them in this battle simulator. The story has it that the terrible dragon has collected the squad consisting of ghosts, skeletons and other disgusting creatures and is going to defeat you! But you should not give up so easily!
Build a strong army and destroy enemies!
You must think hard about how to defeat all these terrible opponents. Hire warriors and control them on the battlefield against the dangerous dragon army. You can also participate in the battle yourself, clicking on enemies to bring them damage. It is very simple to manage your army. Just find the troops tab and select a specific unit. Then move the selected unit to the battlefield. Earn enough green points to improve units and unlock new ones, and yellow points will allow to use them in battles.